WELCOME TO NATIVE REALM
You're incredibly proud of your home base or simply want mementos of your travels or where you've lived before… Maybe you aspire to a new locale and want that reminder to keep moving forward... Whatever your motivation, you can find all of that and more right here at Native Realm.
Our apparel and home products let you wear your heart on your shirt… or your coffee cup!
Original, clean and distinct designs are paired with quality products to give you a unique way to express your hometown pride while getting your comfort on. Our Native Realm t-shirts, hoodies and more are sure to become your favorites.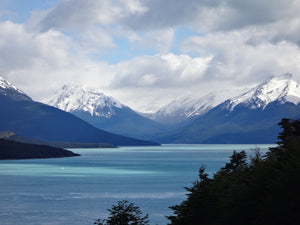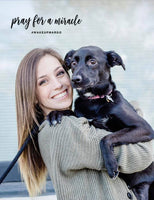 Margo's Collection
On June 16th 2020 this compassionate, joyful and beautiful young lady suffered serious injuries from a car accident. After multiple surgeries, countless hours of therapy and an extended stay in the hospital, Margo is now continuing her recovery at home. We are hopeful and confident that with God's arms wrapped around her, Margo will continue to heal and experience the miraculous recovery everyone is praying for.
We understand that Margo's family is overwhelmed by the love, support, generosity, and prayers so many have showered them with. All they ask is that we keep Margo in our prayers and that we "pray for a miracle" that she wakes up. We understand too that with healing comes many necessary changes and unforeseen expenses.
That said, every item included in Margo's Collection will be sold to raise funds to help with these expenses. Therefore, 100% of the profits from her collection will be donated to the Naranjo Family to be used as needed. We would be grateful if you are able to purchase something from her collection. Or, if you would just simply like to make a donation, please click on this link, https://www.gofundme.com/f/21k35dpgk0. Every little bit helps. Thank you.
SHOP NOW
Social Distancing Collection
Support social distancing by wearing a t-shirt or carrying a tote bag.
Shop Now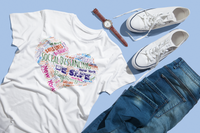 State of the Week - New York - "shop states" for the other 49
---